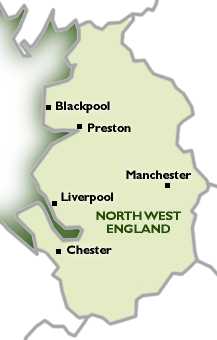 If you would like a link adding here please email Jeff Hamlett at jeff.hamlett@hotmail.co.uk
A Little History.
The North West Fife Club began its existence around 1991/1992 to provide a specialist Fife club within the North West It joined the Fife Federation in 1992.
Some of our founder members included Laurie Johnson (President) and George Ackerley (Secretary). Our first shows were held in conjunction with Skelmesdale CBS at Glenburn High School, we then held shows in our own right at the venue until 2002.
From 2003 the show was held at Rainford Civic Hall which had been the home for over 44 years of Rainford CBS, so was the perfect choice.
The club moved to its current venue at Southdene Community Centre in Kirkby Liverpool in 2017. The club has grown from strength to strength; our annual show regularly attracts exhibitors from all corners of the UK. A warm and friendly welcome awaits at the North West.